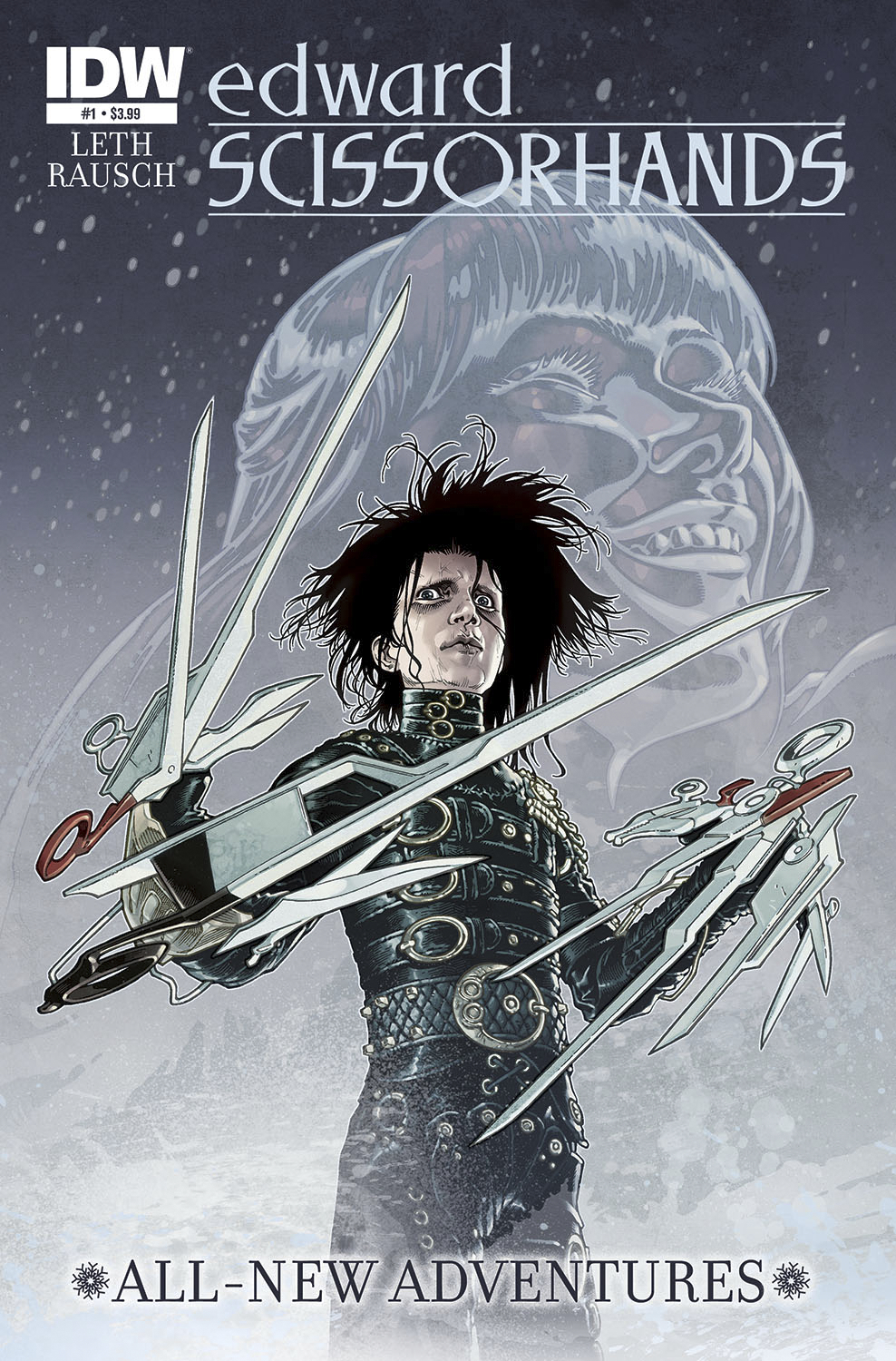 "Nobody talks about that Christmas anymore. Rumor became myth, new stories and small-town gossip wallpapered over that whole winter."
Tim Burton is nothing if not eccentric and the oddities of his thought process make for fantastic films. One of those films was
Edward Scissorhands
, the somewhat odd tale about a man with scissors for hands and his struggle for wider acceptance. The book tapped into a slew of other themes as well and IDW Publishing is continuing that universe in
Edward Scissorhands #1
. The issue is written by Kate Leth, illustrated by Drew Rausch and lettered by Travis Lanham.